We have a seed round led by Collab + Currency, Big Brain Holdings, Definitive Capital, and renowned angel investor and NFT influencer Gmoney.
It's a huge sum for us that will help us but only a few pennies given the booming state of the NFT ecosystem.
This seed round will help us build and launch the first version of 3moji. In the long run, it will enable NFTs to transition from their current static and rigid state, to one that is upgradeable and composable.
Commenting on the announcement, 3moji Co-Founder Shivek Khurana said:
"

We're thrilled to announce our seed round with such a reputable group of investment partners. From backing projects like Genopets, Grape Protocol, Genies and SolStreet Finance, to helping Adidas launch its NFT collection, we know we're in good company.
3moji is a composable and upgradable NFT avatar system, empowering web 3 users by giving them the option to customize and upgrade their avatar which will transform the way NFTs are used in games and across the metaverse.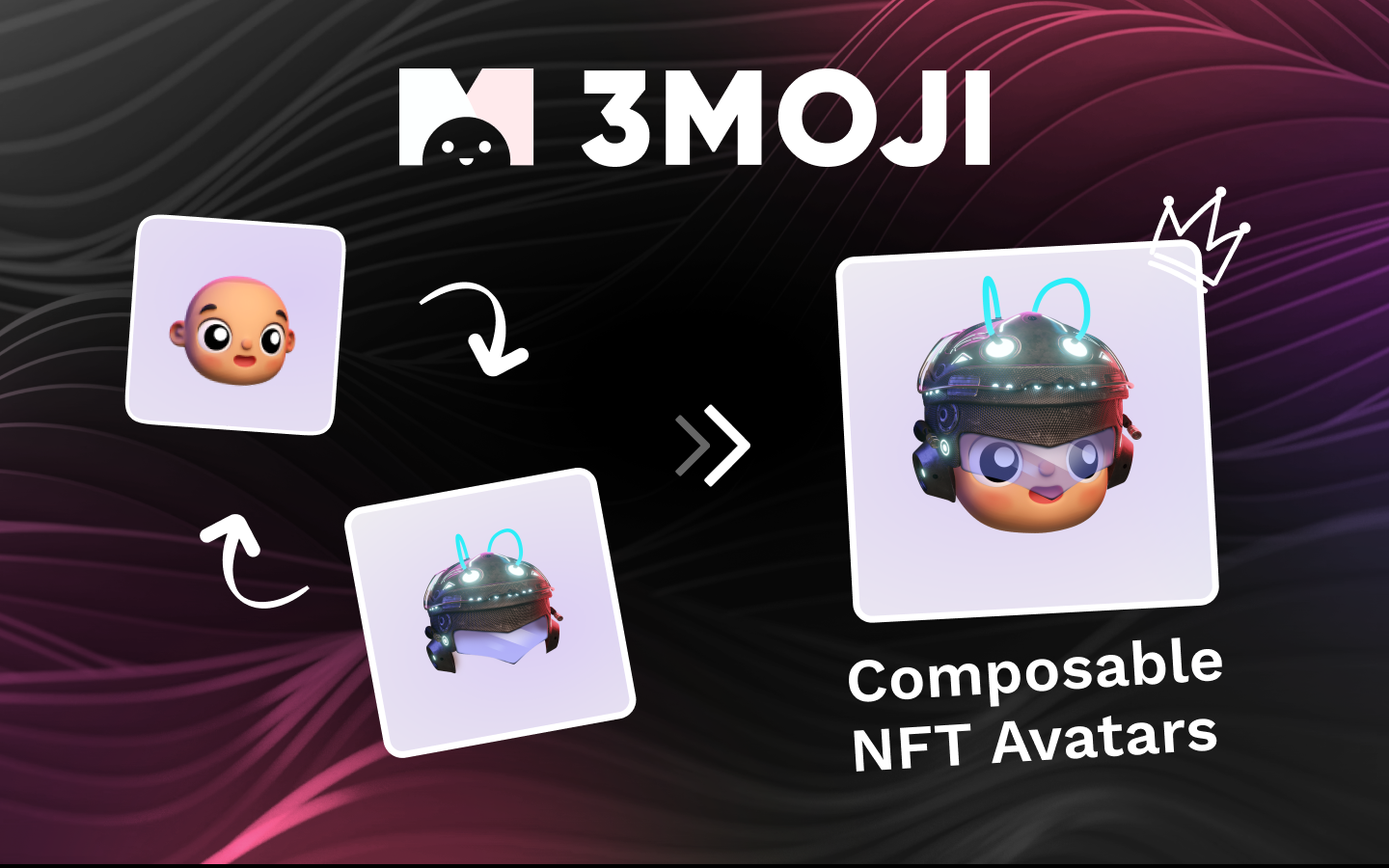 3moji Allows You to Upgrade Your NFT
The dapp leverages the Meta Blocks protocol, which creates new possibilities for NFTs, allowing users to change the look of avatars without burning or changing the associated metadata. Meta NFTs generated from 3moji can also be used as stickers on web 2 apps including Discord, WhatsApp and Telegram.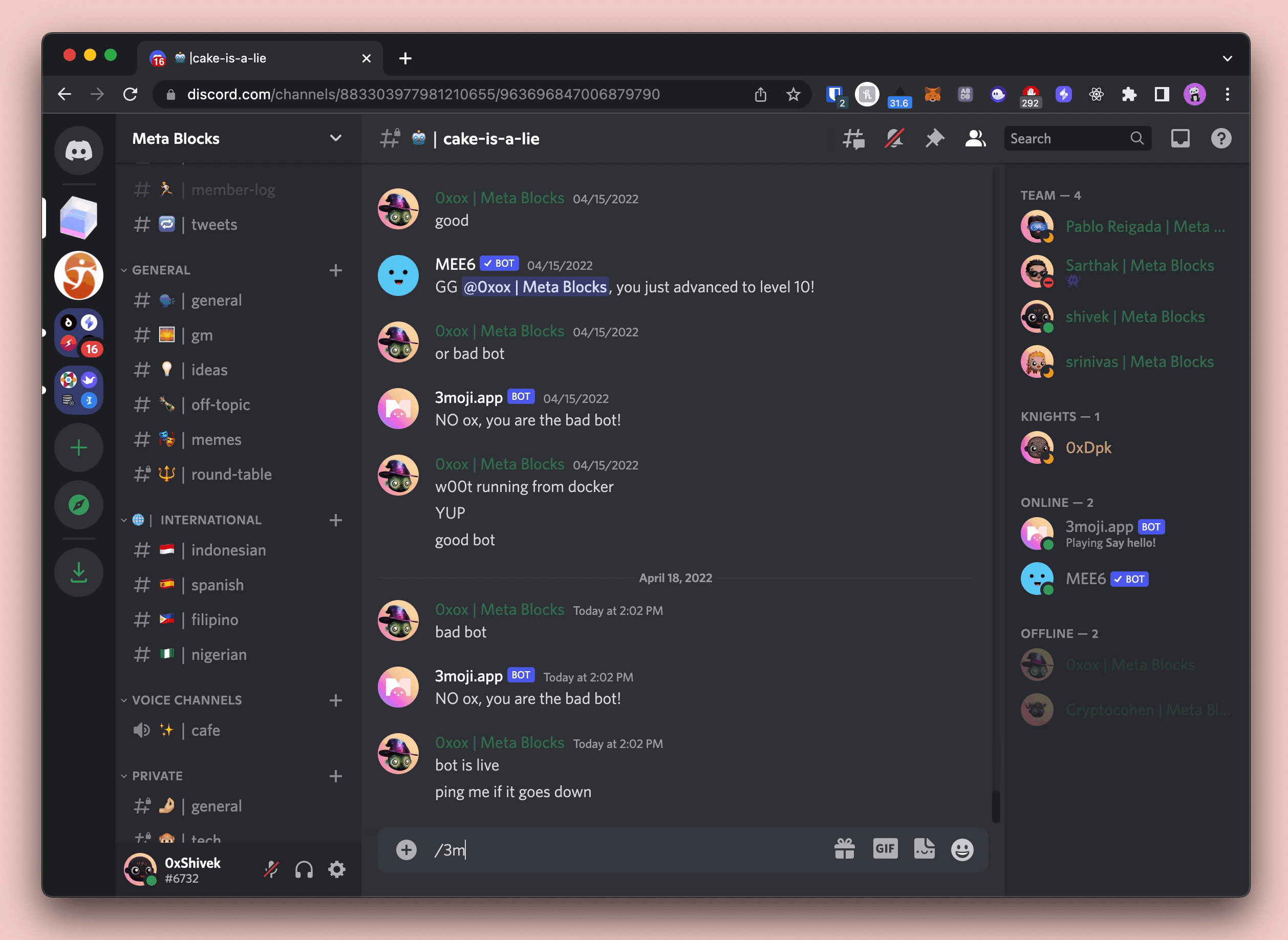 A Demo of 3moji Discord Bot
"NFTs are a form of expression but unlike expression, NFTs are rigid with most projects offering limited utility. This often results in their relevance and floor price plummeting after mint, but with 3moji, this dynamic changes entirely with the added ability for easy customization and composability," Mr Khurana added.
The process of using 3moji NFTs starts with minting a "base layer" and purchasing an accessory NFT which are combined to generate a 'Meta NFT'. A user wanting to change the look of their avatar can simply sell the old accessory on the secondary market which would automatically be reflected on the Meta NFT, thanks to the power of the underlying Meta Blocks protocol.
Read more about how 3moji NFTs work.
Accessories can be purchased on the 3moji Accessory Store which is open for third party artists, creators, and influencers to create their own 'drops' for 3moji avatars.
Renowned angel investor and NFT influencer Gmoney said:
"

"3moji offers a foolproof and effortless way for fashion brands to create their NFT collections that can be worn in metaverses without building any expensive proprietary tech".
The 3moji Accessory Store will also open up new possibilities for web 2 influencers and other brands to sell merch including hoodies and t-shirts as NFTs for use in the metaverse but also on web 2 apps.